833K followers on Instagram. 180K followers on Vine. 57K followers on Twitter.
No, we're not talking about a member of a famous boy band or this summer's hottest starlet. We're talking about Lil BUB, the famous kitty that has taken over Instagram feeds, Twitter feeds — even Buzzfeed.
And it turns out that this little kitten has a lot to teach us about creating a personal brand through social media. Looking for inspiration on ways to grow your social community? Look no further than Lil BUB:
1. Vary Your Content to Drive Engagement:
A variety of visual content increases engagement. BUB uses a mix of images, gifs, and Vine and YouTube videos to keep her audience coming back for more.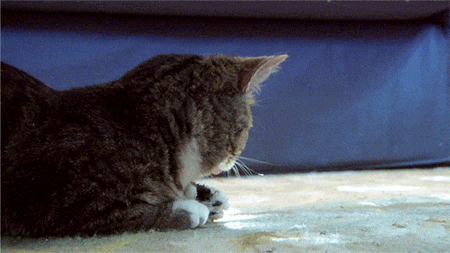 2. Create Trust and Respect Within Your Community by Being Authentic:
Lil BUB embraces her differences and doesn't pretend to be someone that she isn't. Likewise, she would never judge someone for being who they are. "BUB doesn't judge." says Mike Bridavsky, Lil BUB's caretaker.
3. Look Out for Your Community's Best Interest:
Like any influencer, BUB cares about her community and makes decisions based on the community.
@eugenemirman and Katie got to meet @iamlilbub this weekend at Woofstock #woofstockAPL #lilbub pic.twitter.com/GIBtuDqDIY

— Pretty Good Friends (@pgfcomedy) June 30, 2015
4. Embrace Trends and Use Them to Inform Your Strategy: 
Staying ahead of trends and embracing them is important to make you relevant as a brand. How does BUB do this? By using popular hashtags, having a responsive (and beautifully aesthetic) site, and partnering with other famous animals.
5. Partner with Influencers to Amplify Your Content:
Another way Lil BUB has risen to the top? Building relationships with users who are influential in the space. BUB has worked with some of the biggest names in the business: Grumpy Cat, Norbert, Michelle Obama and many more.
6. Breed Trust by Being Transparent:
Honesty. BUB (or her owner, Mike) would never support or promote something that they don't believe in just to turn a profit, creating trust with their community. And if they make a mistake, they own up to it.
7. Encourage Conversation by Engaging With Your Audience :
BUB takes the time to engage with her audience and respond to them. The whole point of social media is that you can have a two-way conversation with people instead of just talking at them. Engage your audience!
@IAMLILBUB Lil Bub does stand for Lilian Bubbles, correct? I'm trying to convince someone. — CM (@aweCM1) June 10, 2015
@aweCM1 Yes. And no. But yes. But maybe not? — Lil BUB (@IAMLILBUB) June 11, 2015
@IAMLILBUB That may be the best answer I've ever received. Thank you. — CM (@aweCM1) June 11, 2015
8. The Secret to Success: 
Perseverance and a "can-do" attitude. BUB never gives up, and always faces challenges head on. She encourages others to do the same.
9. How could you not love this cute little face?
Pouncing to know more? Check out Lil BUB's website, Instagram, Twitter and Facebook.